LABRIEPLUS
PARTS, SERVICE & REPAIRS
Labrieplus is full-service customer support center located in the US and Eastern Canada, and provides 24/7 customer support & live assistance from a dedicated staff of professionals.
Ask Labrieplus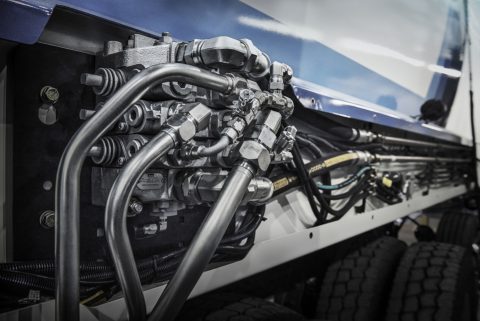 PREMIUM PRODUCTS COME WITH PREMIUM SUPPORT
We support over 30 distributors across the United States and Canada. These distributors have over 50 individual locations across North America to support your parts and service needs.
We also also support the end-user customer. We maintain a service support hotline that provides assistance and support with any service issue. Our eld service representatives are ready to help and are strategically located around the US and Canada to provide on-site support if needed.
LabriePlus Parts works with our distributors and end-user customers to provide the right parts in a timely manner. We have a team of parts representatives that assist with parts identification and lookup and a crew of order entry professionals who make sure your order ships.
In addition, LabriePlus™ also focuses on promoting maintenance, repairs, and retrofits for our customers' equipment. Our expert technicians in the LabriePlus™ Centers in St-Romuald, Quebec, CA, and Lafayette, GA, USA, are equipped with the latest tools and technology to diagnose and repair any issues with your equipment efficiently. We believe that proactive maintenance and repairs can save our customers time and money in the long run and extend the lifespan of their equipment. Our team is committed to providing quality service and helping our customers keep their equipment in top condition.

Labrieplus – USA
Labrieplus – CANADA
Maintenance, operation and technical training : www.youtube.com/@labrieplus
Technical bulletins & manuals : manuals.labrie.plus