2R-III
The strong. The proud.
Proven time and time again, the 2R-III rear loader can handle anything that the industry throws at it, from everyday refuse to heavyduty construction materials. Suitable for residential, commercial, and demolition collection, the 2R-III is the most versatile rear loader on the market.
Application
Manual
Residential
Commercial
Demolition
Recycling
Full eject
EV
CNG
BODY CAPACITY
Industry leader for over 125 years
Day after day, Leach™ rear loaders won't let you down; they are built strong and ready to tackle even the most demanding routes. Leach™ is incredibly proud of the quality and productivity that come standard with every unit.
SMART DESIGN
ANGLED EJECTOR CYLINDER
The telescopic ejector cylinder is installed at an upward angle, keeping it away from debris, and directing compaction forces away from the body floor and towards its front mount location.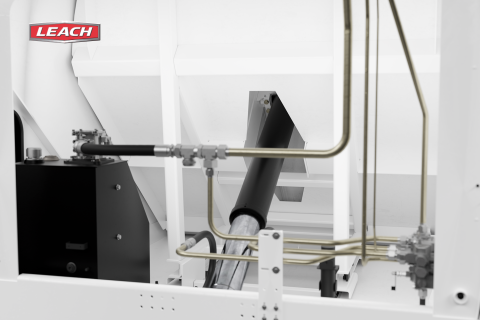 STRONG
THICKEST BODY FLOOR
At 5/16" in the center and ¼" on each side, Leach™ units boast the thickest standard floor in the industry. The unique trough design also adds to the overall structural integrity, which prevents the need for additional cross-members for extra support.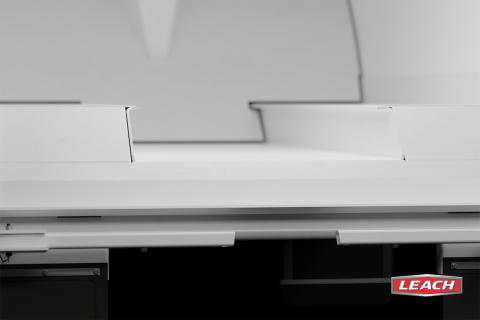 COMMERCIAL APPLICATION
LARGEST HOPPER SWEEP
The largest hopper sweep in the industry, combined with 5.5" and 4.5" hydraulic cylinders, allow operators to fill the hopper with more waste, cycle the packer less, and still compact more payload.
DURABILITY
CHROMIUM SLIDE SHOES
Carrier panel slide shoes operate within an upper and a lower rail lined with standard Chromium carbide wear plates. Chromium carbide wear components easily outperform even the highest grades of AR450 for the longest service life possible. The slide shoes have greaseable pins, with lubrication points accessible through external access openings for easy maintenance.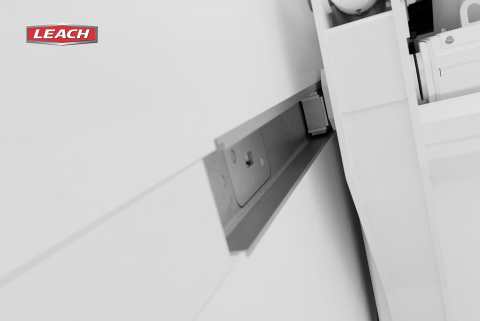 ALTERNATIVE ENERGY
EV OR CNG POWERED
The need for alternative energy is real. Meet that need with Labrie's proprietary CNG system or seamless integration to a Battery-Electric chassis. For thoroughly engineered alternative energy solutions, the answer is always Labrie.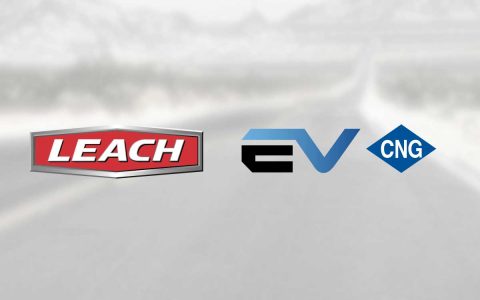 Specifications
21 yd³ to 32 yd³ body sizes available
Up to 1000 lbs/yd³compaction
Large 3.5 yd³ hopper
Fully Integrated Labrie CNG systems - roof, frame and back of cab mount - 50 to 100 DGE available
5.5" packer/carrier operating cylinders