Alpha-III™
Will never let you down
The Leach Alpha™ III is the strongest mid-range rear loader that more operators ask for than any other truck. With its standard 3.0 yd³ hopper, load sill 5" below the chassis frame, and a packing cycle time as fast as 19 seconds, it's no wonder the Leach Alpha-III™ is labeled as a favorite.
Application
Manual
Residential
Commercial
Recycling
Full eject
EV
CNG
UNIQUE DESIGN
TROUGH FLOOR DESIGN
The Leach Alpha™ III single piece floor trough design has stood the test of time, and it is the thickest standard floor in the industry. This unique trough forms a natural sump, which can hold up to 300 gallons of liquid.
EFFICIENCY
DIAMOND FORCE COMPACTION
Our Diamond Force Compaction design on the push-out panel evenly distributes trash during packing and minimizes voids in the payload. This results in a compaction rating of a minimum of 1,000 lbs per cubic yard (Compaction ratios will vary based on commodity and environmental factors).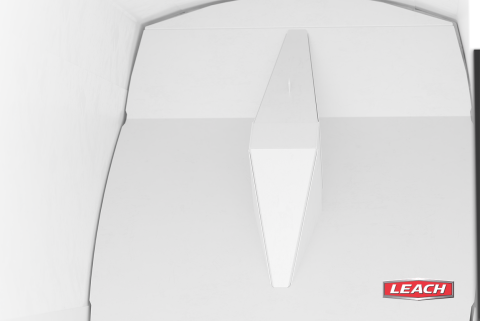 durable construction
High QUALITY Paint & Welding
The body and the tailgate's surfaces are grit blasted, primed and painted before assembly. This method of painting before assembly prevents bare metal-to-metal contact which will inevitably cause corrosion.
SAVINGS
INTERCHANGEABLE PACKER CYLINDERS
The Alpha™ III is the only rear loader that is equipped with interchangeable packer and carrier cylinders, reducing the number of cylinder parts needed to be kept in inventory for maintenance purposes.
CONSTRUCTION
SINGLE PIECE BODY SIDE SHEET
Leach™ units feature a single piece of Abrasion Resistant steel in their body wall construction for increased strength and the fewest number of welded seams possible. Reducing welded seams results in Fewer points for corrosion and extends the life of the body. These seamless body sides also provide the perfect surface for branding, graphics, and sign boards.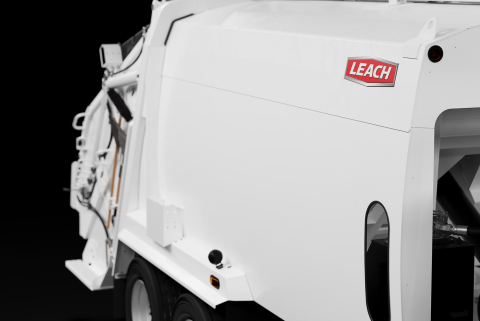 ALTERNATIVE ENERGY
EV OR CNG POWERED
The need for alternative energy is real. Meet that need with Labrie's proprietary CNG system or seamless integration to a Battery-Electric chassis. For thoroughly engineered alternative energy solutions, the answer is always Labrie.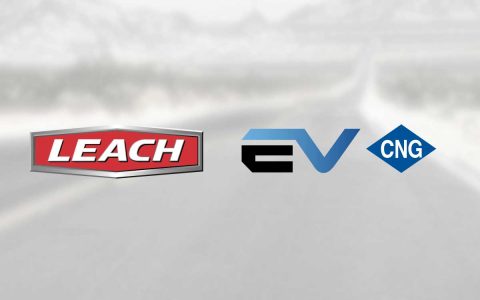 Specifications
14 yd³ to 32 yd³ body sizes
Large 3.0 yd³ hopper
Low load sill height of 5" below frame
Largest hopper sweep
Residential and Light Commercial packages available